© 2023 British Car Club of Charleston. All Rights Reserved.
The 38th Annual British Car Day
Saturday October 21
With a very special Friday reception day

The Venue

British Car Day will be at the same venue that we have used for the past few years, Palmetto Islands County Park. We have use of the three shelters, Tall Pine, Sweet Gum and Big Oak, as well as the rest rooms.
You are cordially invited to join The British Car Club of Charleston, South Carolina as they celebrate 100 Years of MG on the weekend of 20-21 October 2023. The festivities will commence with a car tour of the scenic low country of South Carolina on Friday, followed by a delightful afternoon cream tea and an evening reception. The highlight of Saturday's events will be the Club's 38th Annual British Car Show, featuring a special showcase of MGs that will trace the evolution of this legendary marque. Don't miss this unforgettable celebration!
The Spotlight Marque

100 years of the MG
Best Presentation
Dress up your car in the period it was built. A trophy will be given to the Best Presentation as voted by the participants.
Food Trucks


Saturday's Schedule
9:00-11:00

Registration

11:00-1:30

Participant Voting via Smartphone

Silent Auction Open

1:00

Paper ballots must be submitted

1:30

Silent Auction ends

2:00

Trophy/ribbon Presentations

50/50 Winner Announced

Silent Auction Winners Announced

2:30

Raffle Winners Announced

11:30-2:00

Lunch

3:00

Show ends
---
Production Design Associates will again be providing our incredible sound system
---
The Friday Events
For those who arrive on Thursday, we have a full Friday of events planned. Due to the resounding popularity last year, the Authentic British Tea is back. The Evening Welcome Reception runs from 5pm to 9pm. More events to come.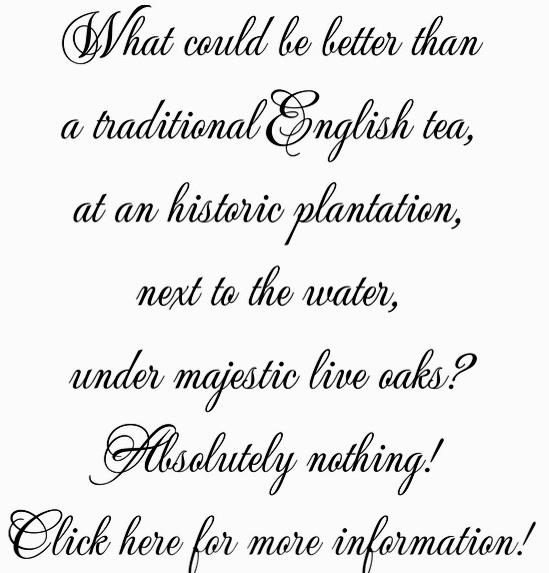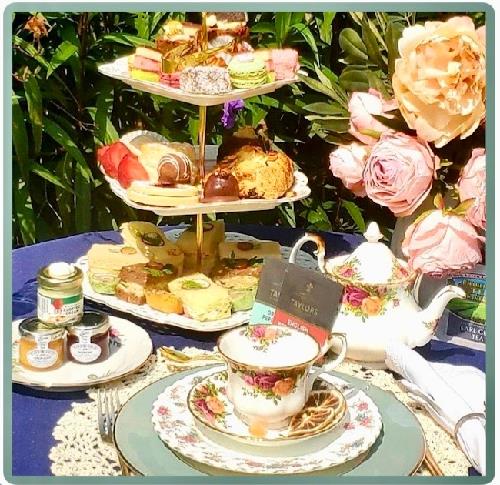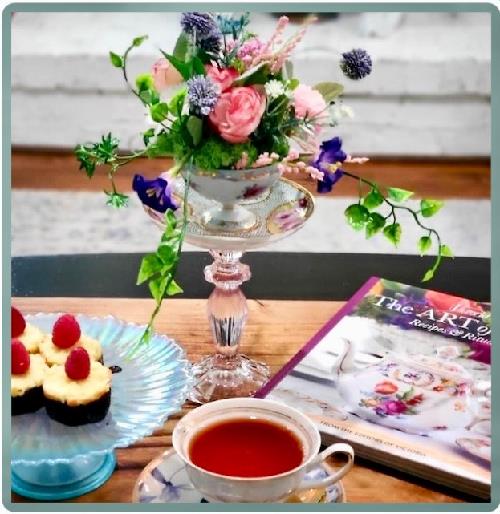 Caravan with a picnic 11am to 3pm

British Tea 1pm to 3pm

Welcome Reception at the Edisto Hall 5pm to 9pm
Friday Evening Welcome Reception

We will have a Friday evening Welcome Reception at Edisto Hall at James Island County Park. Click here to see more pictures. The Welcome Reception will be from 5 to 9pm. There will be a cash bar and hors d'oeuvres. Come and join us for a relaxing evening and meet other British car enthusiasts. At registration you can sign up for more Friday events.
---
Click on the map below for a listing of many local hotels. We didn't reserve a block of rooms as we have found most prefer to choose their own hotel. If you have any questions or need assistance, please contact me, Dave Rosato
Local Hotels
Directions
---
DIRECTIONS To: Palmetto Islands County Park
From I-26—Use the right 2 lanes to take exit merge onto-526 EPleasant. Go 10.9 miles.
Take exit Long Point Rd. Go 0.2 miles. Use the left 2 lanes to turn Long Point Rd/State Rd S-10-97. Pass by Wendy's (on the right in 0.4mi). Go 1.9 miles. At the traffic circle, take the2nd onto Needlerush Pkwy. Go 1.4 miles.

From Rt-17—From the north, turn right onto Long Point Rd/State Rd S-10-97. From the south, turn onto Long Point Rd/State Rd S-10-97. Go 1.2 miles. At the traffic circle, take the1st exit onto Needlerush Pkwy. Go 1.4 miles
Authentic British Tea on Friday
---
---
---
---
---
---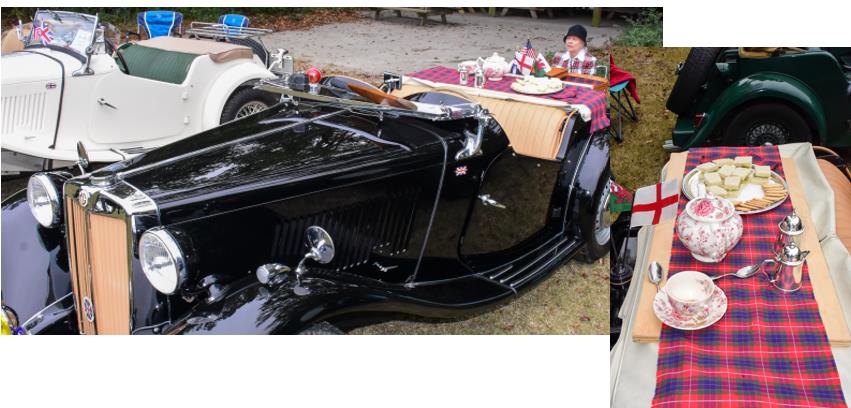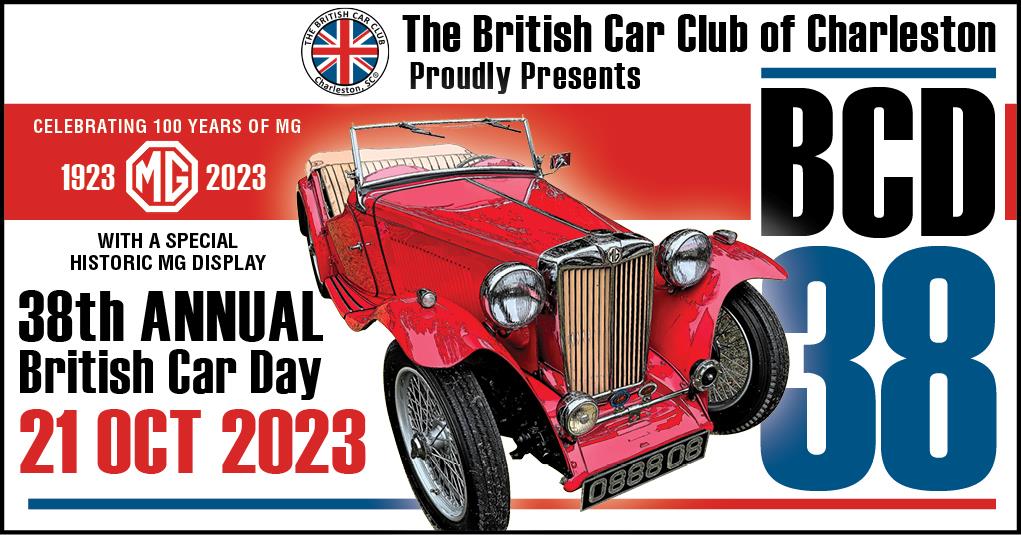 Friday Schedule
---
Friday caravan and picnic
Join us on a drive through the scenic Charleston area.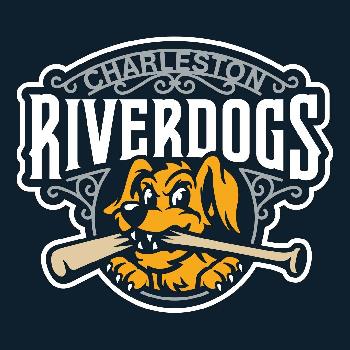 We will have a visit from Charlie!